Cruise control diet is a healthy and effective way of weight loss. Try this diet plan, if you struggle with many diet plans and not satisfied with them. Read the article to know how to follow the diet plan, how does it works, what to eat and not to eat, cruise control diet chart, benefits and precautions.
What Is The Cruise Control Diet? How Did It Start?

How The Cruise Control Diet Works

Foods To Eat

Foods To Avoid

Sample Cruise Control Diet Chart

Cruise Control Workout Plan

Cruise Control Diet Benefits

Is The Cruise Control Diet Safe?

Precautions
What is the cruise control diet ?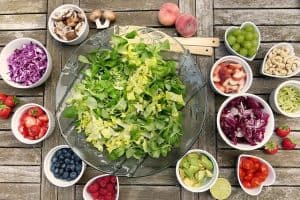 Cruise control diet is a healthy and effective way of weight loss. The diet plan has created by James Ward and many got success on weight loss and maintenance of health for long term. No strict restrictions to be followed in this diet. Our will should be strong for some period of time to follow this diet plan. This diet plan show you best way of healthy life style for weight loss and to get rid of other health issues also. You will get short term and long term results. Cruise control diet focuses on natural and wholesome food by avoiding junk food, processed and packaged foods.
How the Cruise Control Diet Works ?
If you follow other diets, you can lose weight but regain the weight after some period of time and health problems may continue. The cruise control diet gives results in a healthy way for weight loss. One of the most advantage of this diet is '' one can start and continue this diet plan for well being permanently whether having health issues or not''.
Basic points to follow in Cruise control diet 
Consume natural and nutritious food
Eat only when you are hungry. Consume natural and wholesome foods. Take more quantity of raw or boiled vegetables. These foods give more energy, all the required nutrients and not give unnecessary fat. Natural food items cause no harm to the body. Any excess of these foods will be thrown out by liver and kidney. 
Completely avoid processed and packaged foods
The fried, baked and packaged foods lead to more fat storage. Excess of these foods causes chronic diseases.
Don't restrict to the quantity of food
You can consume the food your stomach full but that should be natural and fibrous. If no fiber in your food, you may get more diseases by storing waste in your stomach and intestine.
The diet should contain more percentage of protein, less percentage of carbohydrates and fats.
Cruise Control Workout Plan
Balanced diet is the primary source for well being but not only proper diet never gives overall good results. Some other parameters play a key role for weight loss and maintenance of best health.
Adults should drink 4 to 5 liters of water every day. After drinking water don't take any food items for 30 minutes why because water remains in the empty stomach for a period of 30 minutes. While eating don't drink water. After eating don't drink water for 2 hours.
Timings for intake of food
16:8 diet plans gives health benefits. This is very easy and well being plan. You will fast for 16 hours a day consume food during the remaining 8 hours. You can plan 10.00 am – 6 pm. Means you start your breakfast at 10 am and complete dinner by 6 pm. You can choose the 8 hours window timings as 9 am – 5 pm as per your job timings.
Retaining stools in body is the cause of amny chronic diseases as the germs incubate and spread by sticking to walls of intestine. Consume fiber foods. If no fiber in your food, you may get more diseases by storing waste in your stomach and intestine.
Physical work
Do physical exercises for at least one hour per day. 
It includes swimming, running, jagging, walking, yoga asana, pranayama, dancing, cycling, and warm-up exercises
Daily exercise will be useful for cleaning of both lungs and Sweating in exercises is very good for overall health.
Sleep
Sleep for 7 to 8 hours a day, preferably 10 PM to 5 AM. More rest and deep sleep gives more energy and health.
It has to be natural. Some of the foods you can eat in this diet plan are as follows:
vegetables:

 asparagus, avocado, bell peppers, bok choy, broccoli, Brussel sprouts, cabbage, carrots, cauliflower, collard greens, cucumbers, eggplant, green beans, green peas, kale, leeks, mustard greens, okra, onions, pumpkins, potatoes, radishes, Romaine lettuce, spinach, squash, Swiss chard, tomatoes, zucchini.

Fruits:

 apples, apricots, bananas, blueberries, cantaloupe, cranberries, dates, gooseberries, grapes, figs, kiwi, lemons, limes, oranges, peaches, papaya, pears, pineapple, plums, pomegranate, prunes, raspberries, strawberries, tangerines, watermelon.

Meat:

 lean cuts (pork, grass-fed beef), chicken, turkey, wild-caught fish (cod, halibut, salmon, sardines, tuna), prawns, shrimp.

Dairy and eggs:

 grass-fed animal milk, butter, cheese, ghee; eggs.

Grains:

 barley, buckwheat, rice (brown rice, wild rice), spelt, rye, quinoa.
Nuts and seeds:

 almonds, cashew nuts, chia seeds, flax seeds, sesame seeds, sunflower seeds, peanuts, pistachio, pumpkin seeds, walnuts.

Spices and herbs:

 basil, cardamom, cilantro, cinnamon, chili (dried, flakes), clove, coriander, curry leaves, dill, garlic, ginger, mace, mint, oregano, peppermint, parsley, pepper, rosemary, sage, saffron, thyme.

Beverages:

 water, freshly pressed fruit juice, freshly pressed vegetable juice, coconut water.

Oils:

 olive oil, coconut oil, rice bran oil.

Other:

 peanut butter, almond butter.
Foods to avoid
Fried food items

Frozen foods

Energy drinks

Packaged foods and drinks

Sugar

Refined oils

Added artificial flavors and colors
Sample cruise control diet chart during 8 – hour  window
| | |
| --- | --- |
| Morning (10.00 am) | 1 Glass of vegetable juice |
| Breakfast (11.00 am) | 1 small cup sprouted Bengal gram + soaked nuts and seeds + 1 Cup of fruits |
| Lunch (1.00 pm) | 1 small cup brown rice + 2 Rotis + 2 varieties of vegetable curries  |
| Snacks (4.00 pm) | 1 Glass of fruit juice |
| Dinner (6.00 pm) | 5 types of fruits. 1 cup of each. |
Cruise control diet benefits
Helps burn fat and weight loss

Improves health

Minimizes lifestyle disorders

Lowers stress and depression

Good sleep

Improves physical strength

Increase energy levels
Is The Cruise Control Diet Safe?
Yes. Cruise control diet is natural way of well being and safe. You can reduce your weight naturally. The processed and packaged foods contain more calories and less in nutrients. Initially you may be hunger and craving to take the fried foods and you may feel this diet is not working. But if you follow natural diet after some period of time you may get lot of benefits and you can continue the same. Natural diet gives more energy and losing the excess fat naturally. 
Precautions
Talk to your doctor before trying this diet. Whether it works for you or not depends on your age, BMI, medical history, current weight, etc.
Medically Reviewed by Dr Venkata Kiran Kumar Mandlem
Prof. Venkata Kiran Kumar Mandlem is Head Of Department in CMR College of pharmacy Hyderabad . He Completed PhD  in Pharmaceutical Sciences from Andhra University .  More info about him MV Kiran Linkedin