Summer brings to mind long, idyllic days of lounging in the sun and taking beach trips with friends. It's also a great time to show off your style. However, by now everyone knows about the potential dangers of the sun's UV rays. Heat stroke or heat exhaustion are also concerns, especially at all those great summer festivals. Here are four ways to stay safe and cool this summer, without sacrificing style: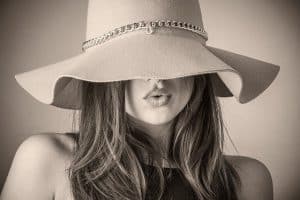 1. Big shades
Sunglasses are an excellent way to accessorize and protect your eyes at the same time! No matter what your style, there are sunglasses to suit you. Big, chunky frames are great statement pieces that provide a lot of cover for your face. According to Women's Health, using sunglasses can help prevent crow's feet by reducing squinting, so you'll look beautiful for many summers to come!
2. Sundresses
Maxi dresses are very fashionable right now. These gorgeous sundresses are an excellent way to stay covered and cool this summer. The dramatic, floor length maxi dress keeps your body out of the sun. Choose light, airy fabrics like cotton and linen; these textiles are breathable and won't make you feel hot and sweaty. Bright colors and fun prints are great for summer. Try a pastel blue dress for a day at the park or a nautical themed print for a fun day of sailing. The possibilities are endless!
3. Cute hats
When people think of wearing hats for sun protection, they tend to think of unflattering baseball caps. Luckily for style-conscious ladies, hats come in so many styles. For instance, big floppy hats pair well with sundresses. They also offer excellent sun protection, by providing portable shade for your delicate facial skin. Hats made from natural materials, such as straw or wicker, are rustic enough to pair well with boho aesthetics. For a fun twist, try tying a colorful ribbon around the brim of your hat.
4. Umbrellas
Umbrellas aren't just for rainy weather anymore. A parasol can be an interesting addition to any summer outfit. Check your local Asian markets for lightweight paper umbrellas that are perfect for keeping the sun off your skin. This helpful accessory is unusual and makes quite a statement. It's perfect for anyone who'd rather stand out with their fashion, rather than blend in. Choosing a neutral colored umbrella, such as black or white, means that you can coordinate your umbrella with many outfits (like those cute sundresses).
Summer is a great time for fun in the sun, but it's important to take care of your skin! Sun safety can be very fashionable, and these four tips are just a few ways that you can strut your stuff while protecting yourself from UV rays.