If you're feeling self conscious about your hair loss, it may be time to explore other options so that you can live a normal life. Many people choose to invest in wigs as a way to hide hair loss issues. If you're looking for a high quality options with many benefits, it's a good idea to wear a natural hair wig. Take a look below to better understand the many advantages to choosing a natural hair wig over a synthetic one. You'll be amazed at how much better this investment can make your life.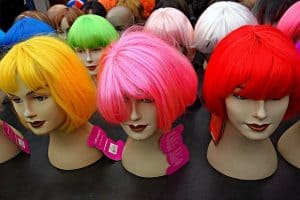 It Looks Natural
Many people who have to rely on the use of wigs don't want anyone to know about their hair loss issues because they're embarrassed and feel uncomfortable about it. When wearing a wig, you don't want to just cover up the issue. You want no one to know that it's a problem in the first place. With a natural hair wig, you can do just that because the wig contains real hair so that it looks and feels like it's your own!
You Can Style Your Wig's Hair
If you want to have a wig that looks as realistic as possible, chances are you will want to experiment with different styling techniques. The great thing about wearing a natural hair wig is the fact that you can style your hair with curling irons, hair dryers, and styling products. This means that you won't have to worry about ruining synthetic hair. You can change up your look each day by taking your styling to a new level.
Less Heat Concerns
With the use of synthetic hair, you have to worry about getting near heat sources. This includes more than hair dryers and curling irons. For example a hot heater or a fire would be a concern because the wig could burst into flames. With the use of a natural wig, you won't have to adjust your everyday lifestyle because you will have no worries about this!
Get a Wig That Will Last
With a natural hair wig, you can feel more confident that it will look great and last a long time. Synthetic hair wigs are much cheaper and therefore don't hold up as well. A natural hair wig is a great investment towards your appearance and overall well-being.
As you can see, a natural hair wig can be a great way to feel more confident and have less fears about your hair loss issues